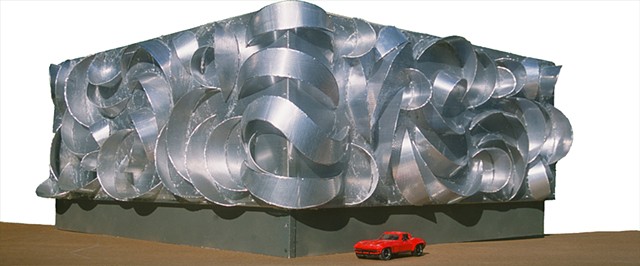 New!
Planes of the Body
Available Now - 24" high and comes with 33 page booklet about the first thing you need to know about life drawing. See it at planesofthehead.com.


The Last Supper
See John Asaro's painting of The Last Supper inspired by Michelangelo.
Video: John Asaro and The Last Supper


Dancer Series:
Artwork
John Asaro's recent paintings capture the life force behind dance, his main focus of the series 100 Dancers. With brilliant fauve colors, his admiration for dancers and their dedication is reflected in his own dedication to capturing the lines and forms of the graceful ballerinas.
He follows them from classroom to stage in various poses of relaxation, performance, contemplation, and even the pain that comes with such passion. On stage or in the classroom, the costumes and lighting are constantly shifting, creating delicate tension between the artists and their environment.
Always listening to the orchestral arrangements as he paints, Asaro's inspired works are imbued with music. He occasionally finds himself of the same ilk, and dances around his studio, paintbrush in hand with his patient cat as a partner. It's easy to give yourself up to the captivating essence of dance; John Asaro certainly has.


Nude Series:
Artwork
John Asaro's brilliantly painted series of nudes is a feast for the eyes. Using the models as a vehicle for color exploration, each hue is exaggerated and pushed to its extreme, making each kaleidoscopic
painting a tempting platter. Asaro often creates patterns by duplicating or triplicating the nude across the canvas, exploring the many forms available to the human body. Whether they be dancers in repose
or balletic swimmers, Asaro's nude series shows evidence of his fascination with dance in physicality and lyricism.
Sogno D' Argento - This model shows the 1st to 4th floors of a 28-story apartment building. This stainless steel sculpture is 40 x 200 feet and encloses a 150-car automated parking garage. A machine will park the cars. The sculpture is an abstract representing the fishing history of San Diego's Little Italy. Designed by artist John Asaro, to be installed 2020.